We are excited to announce our latest feature: 2-way messaging. This will open up a whole new world of possibilities, when it comes to mass communication. Here are some examples of what you can do:
Collect feedback and ratings from customers
Let people take a survey with sms
Book meetings
Ask for missing information or personal preferences
As you can see, the list of examples can go on
Here's how it works!
Let's say you run a beauty salon and want to get some feedback from your customers. Open the add-on in Google Sheets and send your questions to all customers. With the sender name set to a virtual number, all of the reponses Make sure to set the sender to your virtual number so the responses will be captured.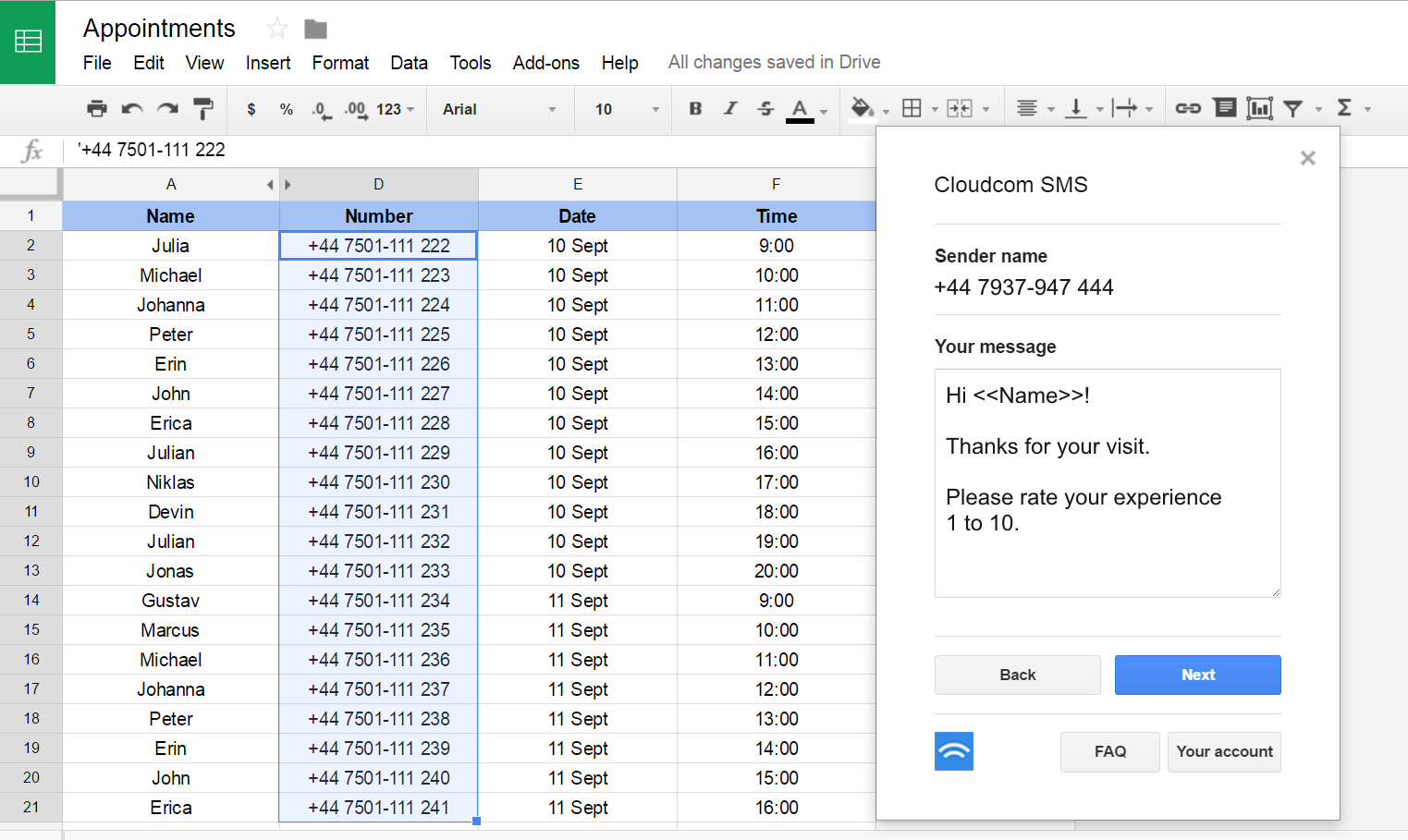 Inbox for responses
Whenever new replies are sent to the virtual number, they will land in your inbox and you will get notified by email.
The inbox shows all of your conversations. From here you can write a direct and personal reply to anyone, just in the same way as you do in your phone.

Pricing
Virtual number: Approx. 15€/month depending on country
Outbound messages: See our regular pricing
Inbound messages: Free
Send us an email at contact@cloudcomapps.com and we will get you started with a virtual number the same day.