In this tutorial you will learn how to send SMS messages with the Cloudcom SMS add-on for Google Sheets. If you haven't installed the add-on yet, check out this tutorial: Install Cloudcom SMS.
1. Type your phone number in a cell, including country code, like this:
+46 703 085 086
0046 (703)-085-086
46703085086
2. Select the cell with your phone number and open the add-on by clicking on Add-ons-> Cloudcom-> Send SMS messages.
3. Check if the number is entered correctly. Click Next if everything looks alright!
4. Write a message. It could be something like:
"Hello World!" or "Howdy! This is sent from Google Sheets with Cloudcom SMS!"
5. Before sending, double check for typos and misspellings.
6. Hit Send. Within a few seconds you will receive your first message from Cloudcom.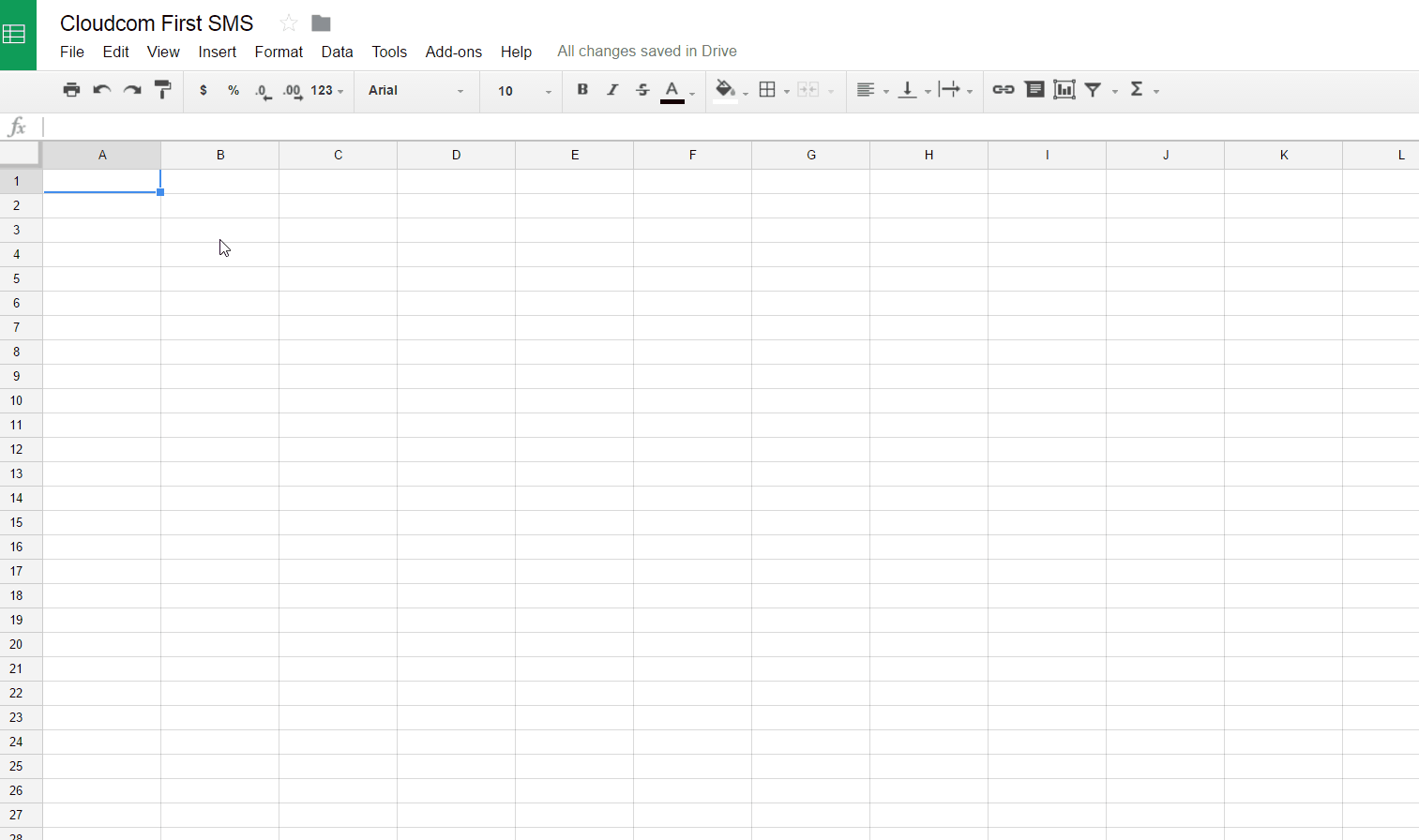 What's next?
The true power of Cloudcom is to quickly send SMS notification to lots of people at once. This is great in situations when you want to:
Send notifications
Send invitations to a party
Remind customers about appointments
Send a link to a survey
And more …
In this tutorial you will learn to send customized messages to each and every recipient.
In this tutorial you will learn to filter a contact list and reach a narrow target.